Help us keep our events going for everyone in multiple ways!
---
Psychic Fair Events
About once a quarter we partner with a number of local diviners, clairvoyants, and mediums to raise money for the DPC! The event also includes a selection of vendors and healers. Proceeds are divided among the readers, healers and vendors, the DPC, and the location for use of the space.
Apply here to be a part of our next Psychic Fair event!
---
Online Fundraising
Not feeling very social, or want to support us here on the web?
Here are some ways:
Do you have a Kroger Card?
Did you know that Kroger donates cash to organizations based on the same fuel points you build up? And no, this does not subtract from the discount you get at the pump.
Visit Kroger's Enroll Community Rewards Now to set DPC, number JB307, as your chosen charity!
Do you shop on Amazon?
Amazon has a similar program as Kroger that they call Amazon Smile, where a percentage of your purchase is donated to an organization.
You can go to Amazon Smile and search for Dayton Pagan Coalition to support us every time you order while logged in on Amazon Smile!
(If you are a techie type, some browsers even have extensions that will auto-redirect you to Smile when you try to go to the normal Amazon, just so you won't forget.)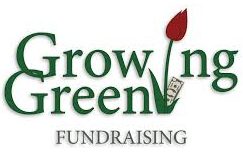 Know any gardeners?
Growing Green is like our version of Girl Scout Cookies: They sell high quality garden bulbs for multiple flowering plants. Their selections change per season, including a Holiday catalog with winter bloomers! These can be shipped anywhere you like. All orders are automatically attached to the DPC for a percentage of the sale when you use the link below to order:
Paypal Donation
If you'd like to support us with a straight up donation, that is available too! See the Donate button on the right menu!